Posted on September 30th, 2008 at 6:39 PM by
Ravi
Οι περισσότεροι το είχαμε ήδη χρησιμοποιήσει ως  web app για instant messaging, όμως από σήμερα μπορούμε να το έχουμε ως native application για το iPhone!
Ο λόγος για το  BeeJive [iTunes link] το οποίο όπως δείχνουν οι πρώτες εκτιμήσεις έχει όλα τα στοιχεία για να εδραιωθεί ως η κορυφαία IM (instant messaging) εφαρμογή για το iPhone!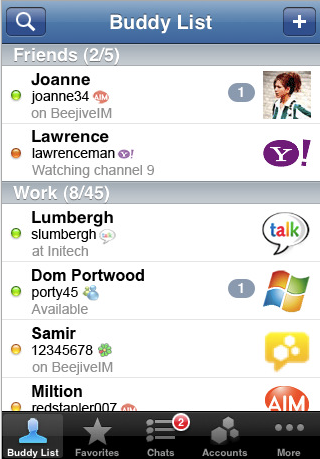 BeeJive features:
- 24/7 connectivity! Get notifications via email even if the application is closed (you will need push email for this to work properly)
- Works with AIM, MSN, Yahoo, GoogleTalk, ICQ, Jabber, and MySpace IM
 - Unicode support for chatting in any language 
- Landscape typing supported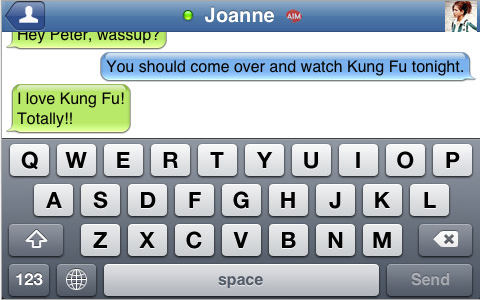 - Saves chat history, which you can email
- Send SMS messages through AIM or Yahoo
- Complete management of buddy lists
- Configure alerts, sounds, vibration, etc.
Ο developer έχει δηλώσει πως στις επόμενες version θα προστεθούν emoticons, υποστήριξη group chat αλλά και υποστήριξη hyperlink text!
Το μόνο αρνητικό σημείο στο οποίο και θα σταθούμε είναι η τιμή της εφαρμογής: 12,99€ !!
Φυσικά, εφόσον έχετε Jailbroken iPhone, υπάρχουν και ενναλακτικές λύσεις: BeeJive IM for iPhone